China Hand Crank Desk Suppliers
The adjustable height
Standing Desk
manual hand-crank base by CONTUO. CONTUO creates active office equipment to match active lifestyles. The manual hand crank model of the CONTUO adjustable height standing desk allows for users without access to power to work in the healthy and production standing position. The hand-crank model is cordless, so it eliminates all headaches caused by handing and/or tangled cords. Physical mobility has been notably linked to problem solving and increased brain function for some time. The corporate world fits teams into tiny desks and expects innovative results to Drive business forward. All the while, our bodies need movement for our Brains to move forward. Sitting down all day is killing us. As grown adults who work long hours, CONTUO has taken our health and wellness into our own hands by creating a product line that helps us work and live better. The CONTUO adjustable height standing desk base can adjust both it's length and height. The length adjustment is done once, during setup, and the height adjustment can be made over and over again with the use of the simple hand crank. this powerless
Adjustable Height Desk
base comes with the manual Dual-Action removable hand crank. CONTUO has the best customer service in the industry. Have an issue with your product? speak directly to one of our knowledgeable and available customer service reps. Take advantage of our easy-to-use assembly instructions and Library of product assembly videos. CONTUO is the clear choice for adjustable height standing desks and all active office equipment.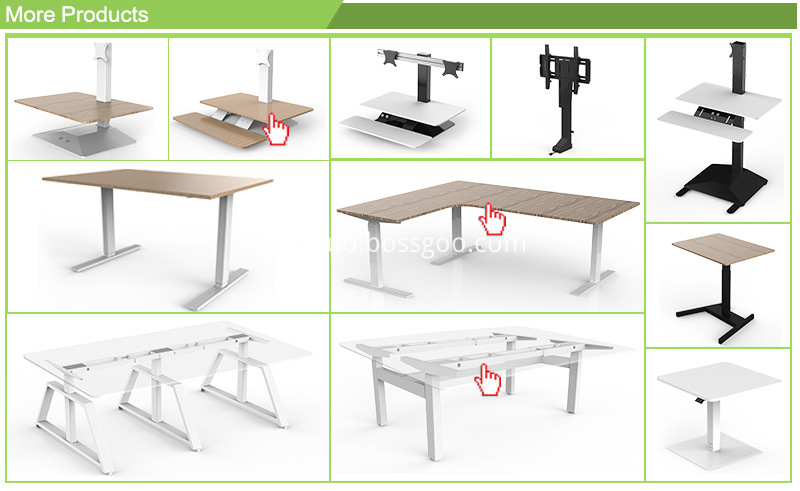 After 5 years experience, CONTUO is becoming the leading company in the
Height Adjustable Desk
industry, CONTUO Standing Desk are sold well all over the world, won good reputation from the customers and market.
So, the price and quality is top in the world, and you can find all kinds of Height
Adjustable Desk
here.
Welcome customers to use CONTUO Height Adjustable Desk, they will bring good profit for you.